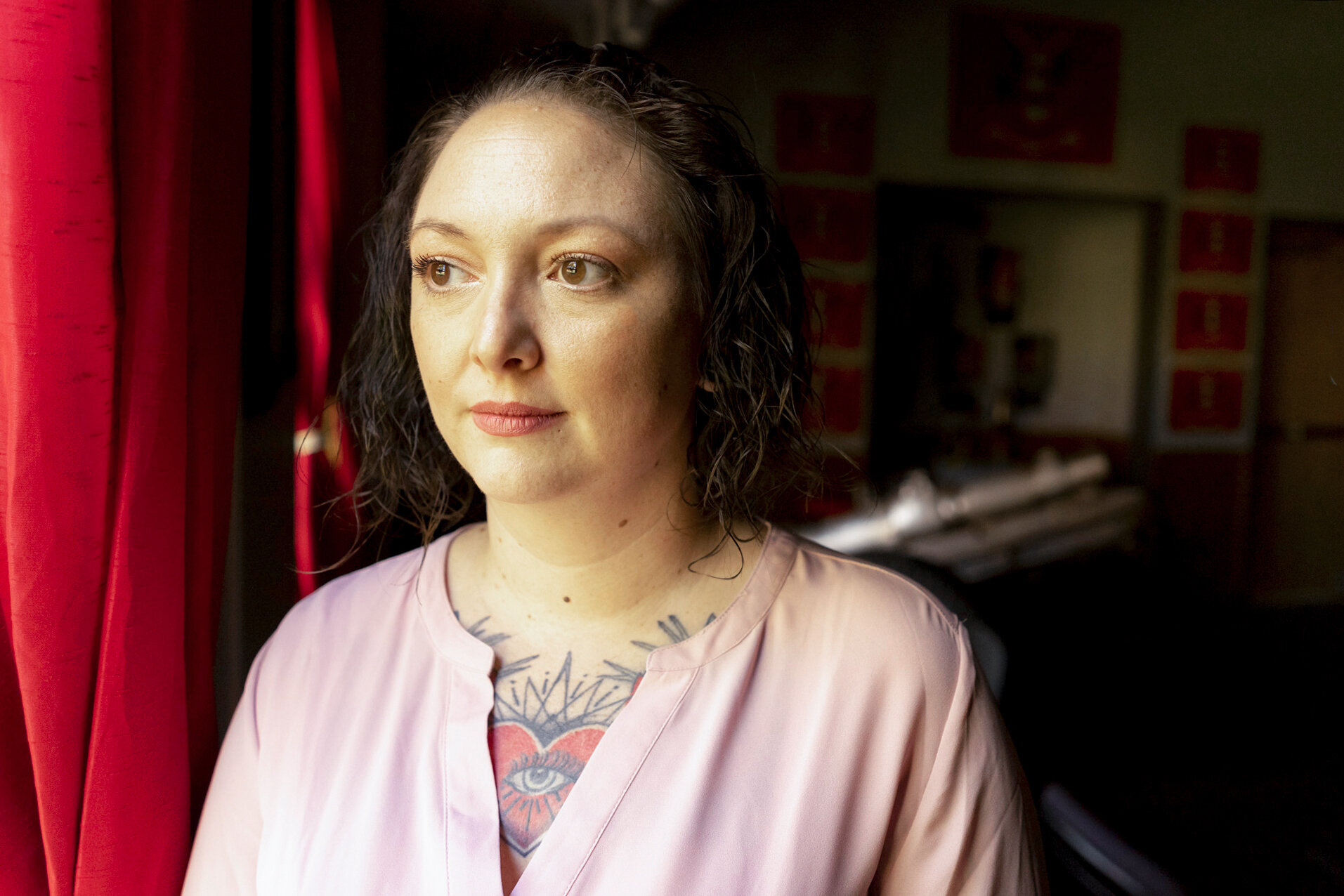 Tana'e Sands learned that Michelle Borrego, who she didn't know at the time, was experiencing total kidney failure, and instantly made the decision to give one of her kidneys and a second chance to Borrego.
Janet Hunneyman helps Norman Hunneyman, 84, don his gloves in preparation for the Balanced Boxing course. Norman, who was diagnosed with Parkinson's about thirteen years ago, strongly believes that the way to overcome the disease is through a rigorous dedication to the activities he loves, like journaling and boxing, each and every day against all odds.
Long shadows stretch across the field as, from left to right, Connor Lamica, 10, Flora Bates, 9, Kate Lamica, 6, and Nicolas Bates, 12, play kickball at Thompson Park.
Kelly Curry is the professional muralist responsible for the expansive paintings that bring the buildings of Clayton to life. Curry, who started painting only eighteen years ago, now has about five hundred and fifty total murals across seven states and two countries, including a total of nine in Clayton itself.
Sofia Lopez, of the Boston College Marching Band, conducts the Screaming Eagles during the halftime show of the matchup between Boston College and Clemson University.
The Enzian Bavarian Band & Dancers teach crowd members traditional German styles of dance at the Oktoberfest celebration in Alexandria Bay.
Evelyn Gaffney, left, and Linda Lyndecker lace up their skates to take the ice at Fairgrounds Arena. Gaffney, who can spend up to three hours on the ice despite being in her eighties, also teaches synchronized figure skating in Rochester. Lyndecker, who shared a love of skating with her husband, once dropped everything and did a tour of the United States with her skates on, testing out the ice in each of the 50 states.
Visitors observe and snap photos of the mesmerizing moon jellyfish exhibit at the Monterey Bay Aquarium.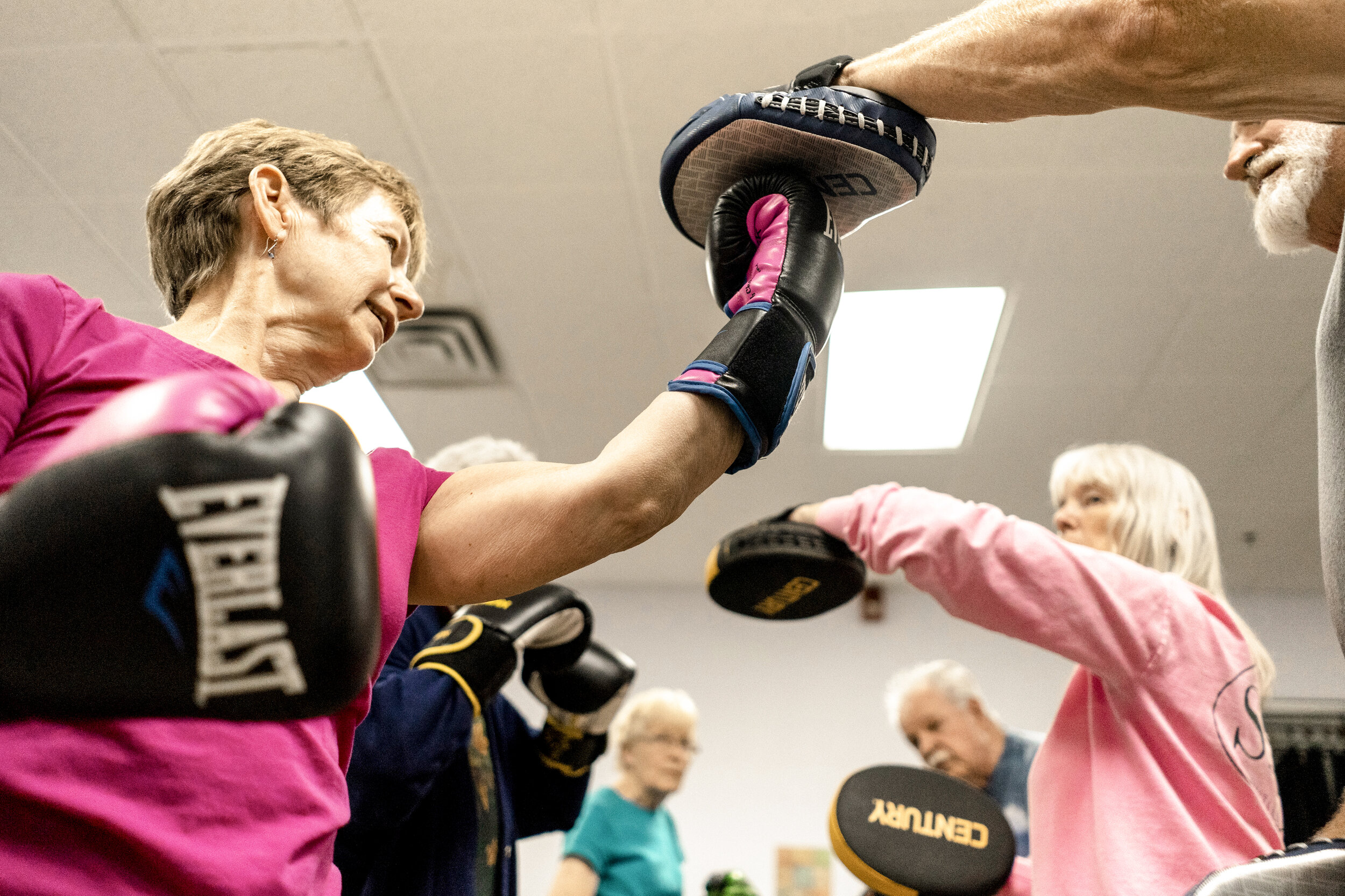 Francine King and her husband Bob King are the lead organizers and instructors of the Balanced Boxing course held twice weekly at the Fairgrounds YMCA. Both have a strong belief in the power of reclaiming motion and building community through boxing for people with Parkinson's.
A fisherman on a boat uses a net to scoop a large fish from the shallow water just beyond the falls of the Black River on Columbus Day in Dexter.
Dr. Laurie W. Rush, Head Cultural Resources Manager at Fort Drum, dedicates her time to using artifacts collected and found at the LeRay Mansion to bring the original inhabitants of the land back to life.
Christina Shipley, Code Enforcement Officer for the City of Watertown, spends her day identifying and reporting "zombie properties" across Watertown.
At each house Shipley visits, she takes a range of photos on her iPad to accompany her report in which she identifies the safety and aesthetic concerns of each foreclosed or abandoned property.
U.S. Sen. Bernie Sanders of Vermont speaks to the rowdy crowd at the Our Revolution Rally held at the Orpheum Theater in Boston MA.
In the midst of a major snowstorm, Boston College students still made it to the library despite class cancellations due to high wind and extreme snowfall.
Members of Fuego del Corazon, Boston College's Latin Dance Team, twirl in the light during their performance at the annual Showdown dance competition held in Conte Forum.
It was a beautiful summer day at Second Beach in Middletown, RI until strong thunderstorms and hail sent beachgoers dashing for cover.
A child buries himself in corn kernels at the 15th annual Lowville Cream Cheese Festival. Sandboxes filled with corn are a beloved fair staple in North Country.
Shadows of the Pilgrim High School Cheer Squad during the annual Warwick Beacon Bowl on between Pilgrim and Tollgate.
Drum major Destiny Harris, of Theresa, leads the Indian River Marching Warriors in costume during halftime of the Warrior's game against Whitesboro.